As an insurance agency in Arizona, Sunvalley Health Insurance works with a number of reputable companies.
---
Medical Coverage

Are you struggling to find good health insurance coverage for you and your family? Running your own business or working for a company that doesn't offer health insurance? Whether you are a recent graduate or early retiree - Aetna can help. Plans are designed to make it easy for you to find and choose the coverage that's right for you and your family.

---

HealthNet provides an array of plans so you can select what works best for you and your family. In addition, they offer a variety of programs to help you make decisions about your health care needs. HealthNet offers the flexibility to choose a different coverage option for each member of your family.

---

Humana's personal health plans were designed so that you can find one just right for your age, lifestyle, and health history. And with a wide range of additional options you can shape your coverage to your specific needs. HumanaOne was created with people just like you in mind - to protect you when you need care and help you manage healthcare costs.

---
Dental Coverage

Employers Dental Services offers plans with no deductibles, no claim forms, no yearly maximums, no waiting periods, orthodontic benefits for children & adults, prescription discount benefits, customer service based in Arizona, large network of dentists, worldwide emergency dental benefits 24 hours a day, and value and affordability with focus on preventative procedures.

---

HPA offers Dental insurance products which are available in a number of different plan designs. Variations in plan design are easily handled to fit the needs of your market. They offer freedom to choose any dentist, personal portability, automatic acceptance, and immediate coverage for preventative care.

---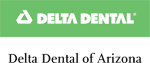 Delta Dental's affordable program provides comprehensive dental benefits. With their Individual Product you select your dentist from their Premier network, the largest network in Arizona. Did you know that Delta Dental is the oldest, largest, and leading dental carrier in the nation? Everyone deserves a healthy smile... it's what Delta Dental of Arizona is all about.

---
Vision Coverage

Vision Care Direct is the most flexible vision benefit available in the market place. Their unprecedented flexibility gives individuals a choice of frame allowances, benefit level and/or multiple combinations of benefits at the same time. They provide options that no other vision plan can offer.

---
Short-Term Medical Coverage

Assurant Health's short-term health insurance is offered to individuals who experience a gap in their health insurance coverage. Many short-term health insurance policyholders are between jobs, waiting for employer group coverage, laid off, on strike, recent college graduates, or seasonal employees.

---

Flexibility and choice. HPA's short-term medical (STM) plans give individuals and families peace of mind knowing they will have the coverage they need in case of catastrophic events; while maintaining flexible coverage options and deductible choices.

---
Travel Medical Insurance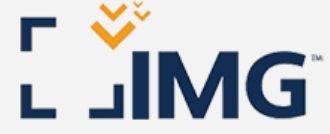 International Medical Group offers two different types of travel insurance to fit your needs. Patriot International which provides coverage for U.S. citizens traveling abroad for a minimum of five days and Patriot America which provides coverage for non-U.S. citizens traveling outside their home country for a minimum of five days.

---
---
For more information contact us today and ask for your free no-obligation quote.We will help you explore a variety of insurance options and discounts. Call us at +1 800 645 0297 or email us. Alternatively, have an insurance-licensed Sunvalley Insurance representative contact you.

---